vipaluk

is a visual communication/
graphic designer based in bangkok, thailand.
selected projects
︎

print installation
last life i must have been born indian
publication design, 2018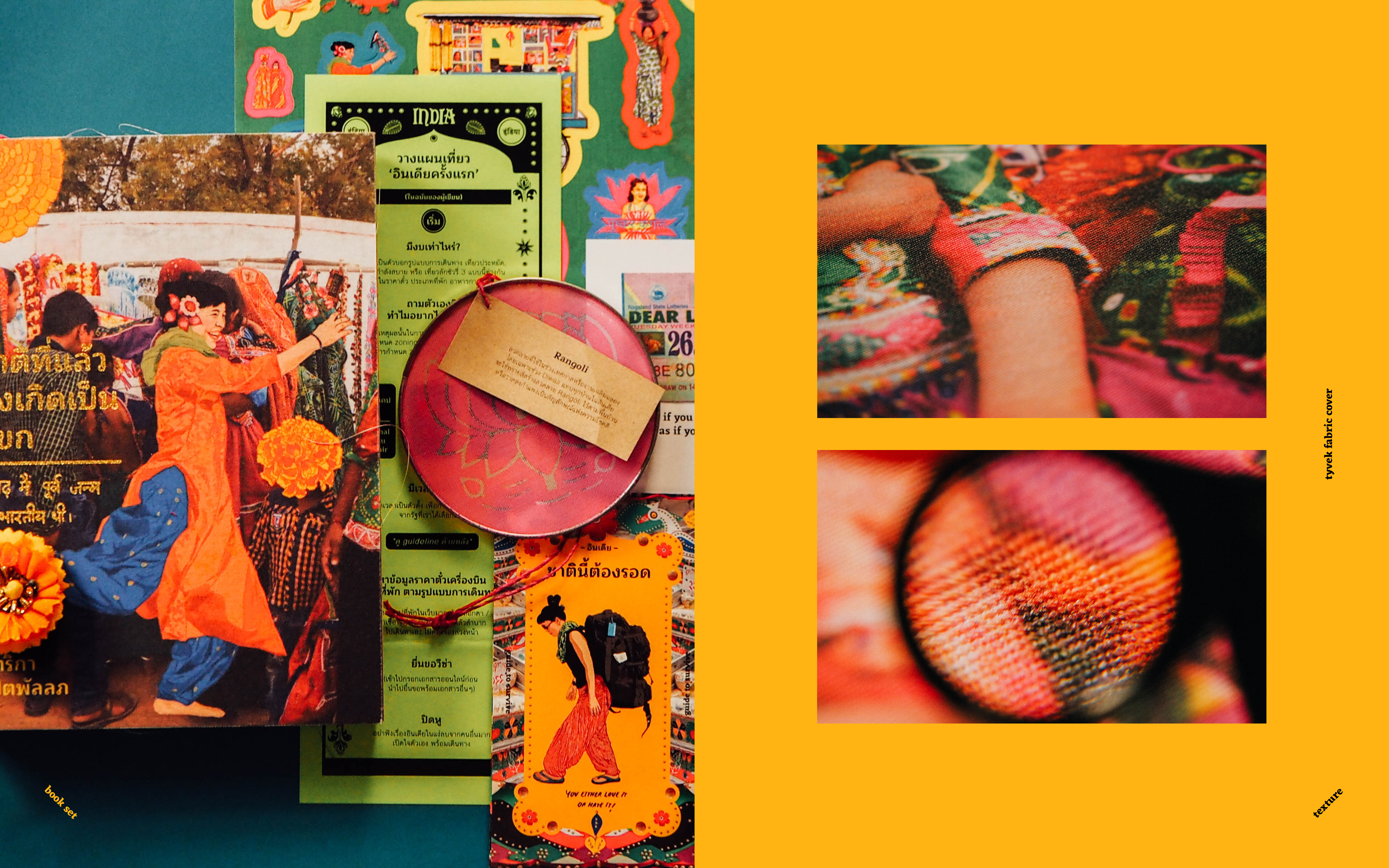 the book
︎
the documented process
︎
2019 DEmark award winner, graphic design category.
︎ (link)
2019 Adobe Design Achievement Awards : Top Talent (Print / Graphic)
︎ (link)
---
a travel book by pattrica lipatapanlop, a thai author who fell for the profound charms of india and indian crafts.

this publication tries to capture richness in colours and textures, as well as showcasing documented photographs by the author, alongside her written words. readers will also be interacting with separated prints insert along the way, creating an experience as if they were travelling alongside pattrica to india.
︎

process documentation is included in photo slides
---
project includes:
︎

publication design
︎

ephemera: postcard/survival guide/trip planning guideline/sticker sheet
---
publisher ︎ summermala
author / photographer ︎ pattrica lipatapanlop
illustrator ︎ wittamon niwattichai
publication designer ︎ vipaluk siriplanond
printer ︎ inchya co.,ltd
special photographer ︎ muenmile (pattrica's son)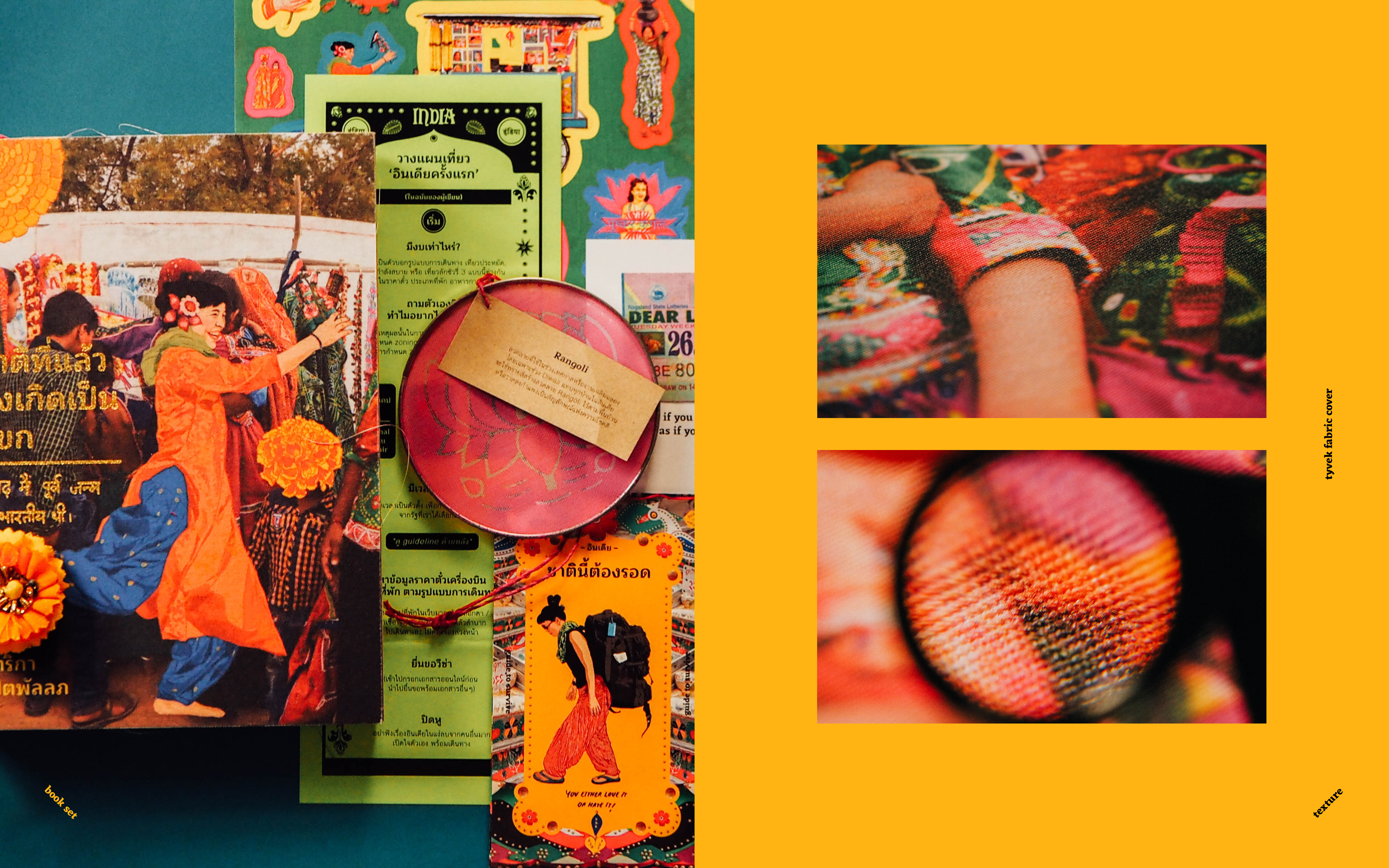 self-initiated branding, 2019
experiment on creating a brand from existing antiques within the house. all the objects photographed are from my family's store that used to run by the name 'house-play'. so the idea was to form a brand around the word 'object' + play with the previous store name.

identity design (excluding logo), 2019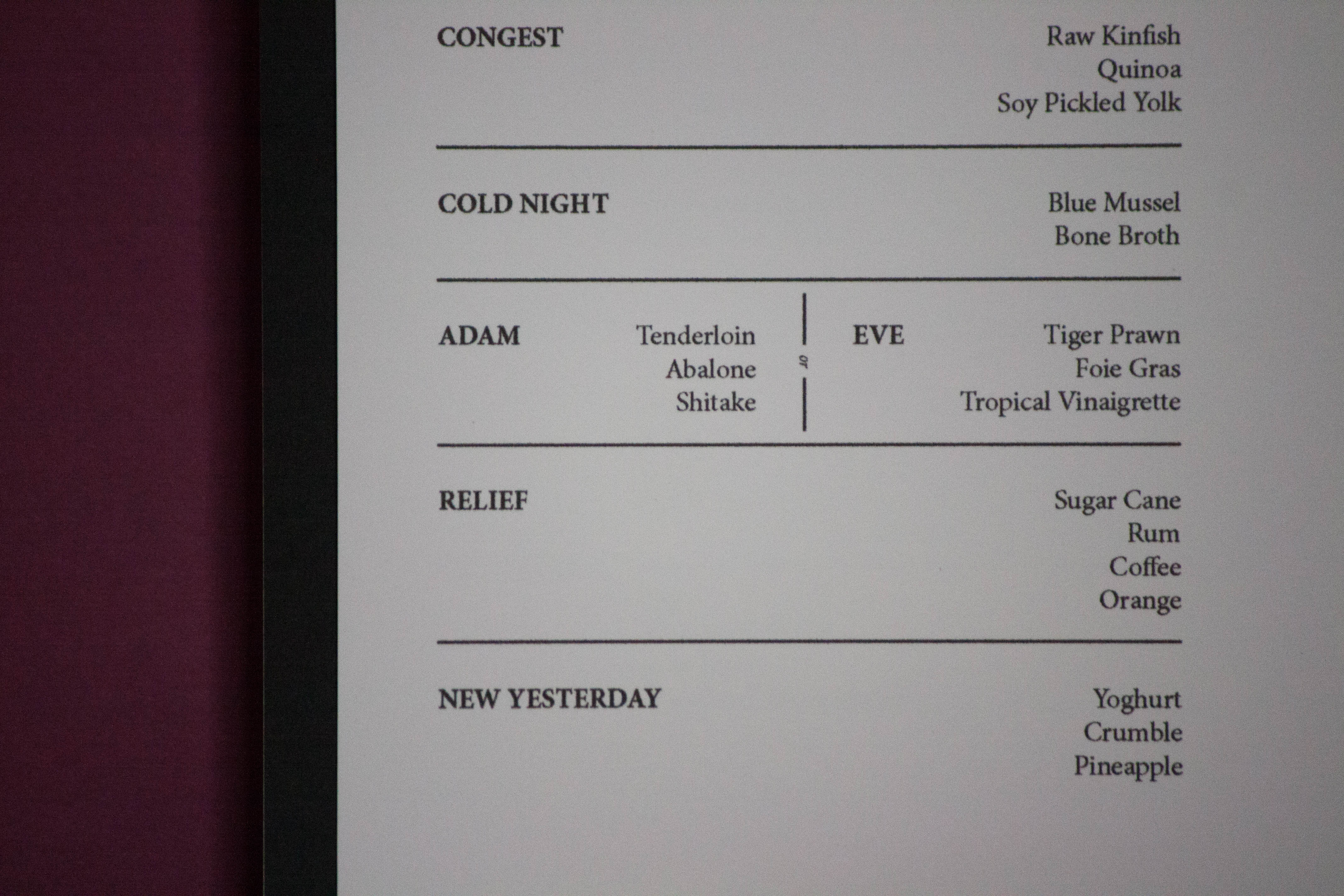 naoh bangkok is a fine dining restaurant based on a demobilized lockheed L1011 tristar with the concept of 'futuristic food journey'.

originated from the interior and the decoration inside the plane, combining with the mysterious ambience of being 'the new land' where the word 'food' goes beyond imagination, this branding project reflects as an invitation to the new world through cultural context, combining with the futuristic food experience.
---
visual guideline for art direction:


︎

text and image are putting together to form a frame-like layout (taking inspiration from the antiques and paintings inside the plane.)



︎

photographic direction also reflect the sculptural decoration, engaging the interior onto the design.
---
project includes:


︎

overall art direction


︎

brochure
︎

business card


︎

menu
︎

poster template
---
client ︎ naoh bangkok
copy writer ︎ pattrica lipatapanlop
branding/artdirection design ︎ vipaluk siriplanond
photos used in design ︎ naoh/pattrica/vipaluk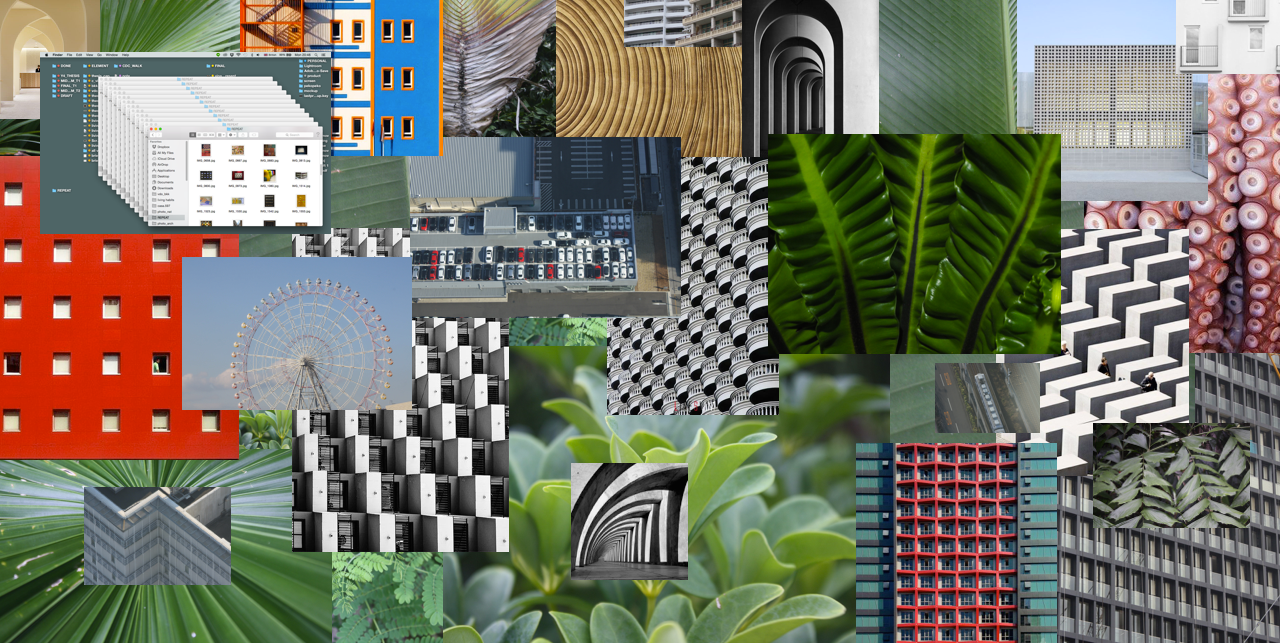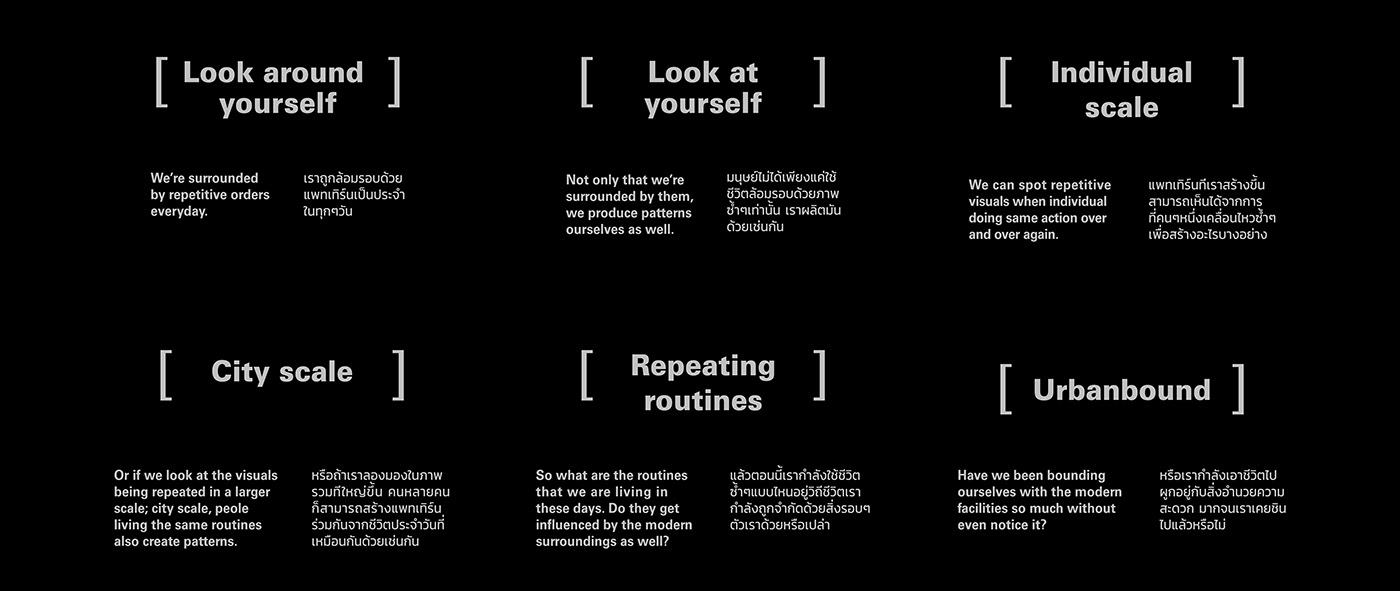 [urbanbound] is a graduation project that reflects on Bangkok citizens' changes of living patterns caused by modern condition and facilities.
in this urbanising era, modern facilities play a major role in our city lives. our routines have been changed and bounded by the need for 'being convenient', sometimes without us realising what we are actually doing or how we are actually living.
[urbanbound] is a series of patterns, using video collage technique, that aims take the audience through visual repetition in endless looping forms, reflecting on those changes in three common aspects which are; commuting habits, food consumption habits, and living spaces. In order to provoke questions on the lives we are living these days.
---
studio masters:
︎ visiting professor wittamon niwattichai
︎ visiting professor patamavalai ratanapoom
technical advisor:

︎ shigeru ito



print installation, 2018
︎co project with prima t.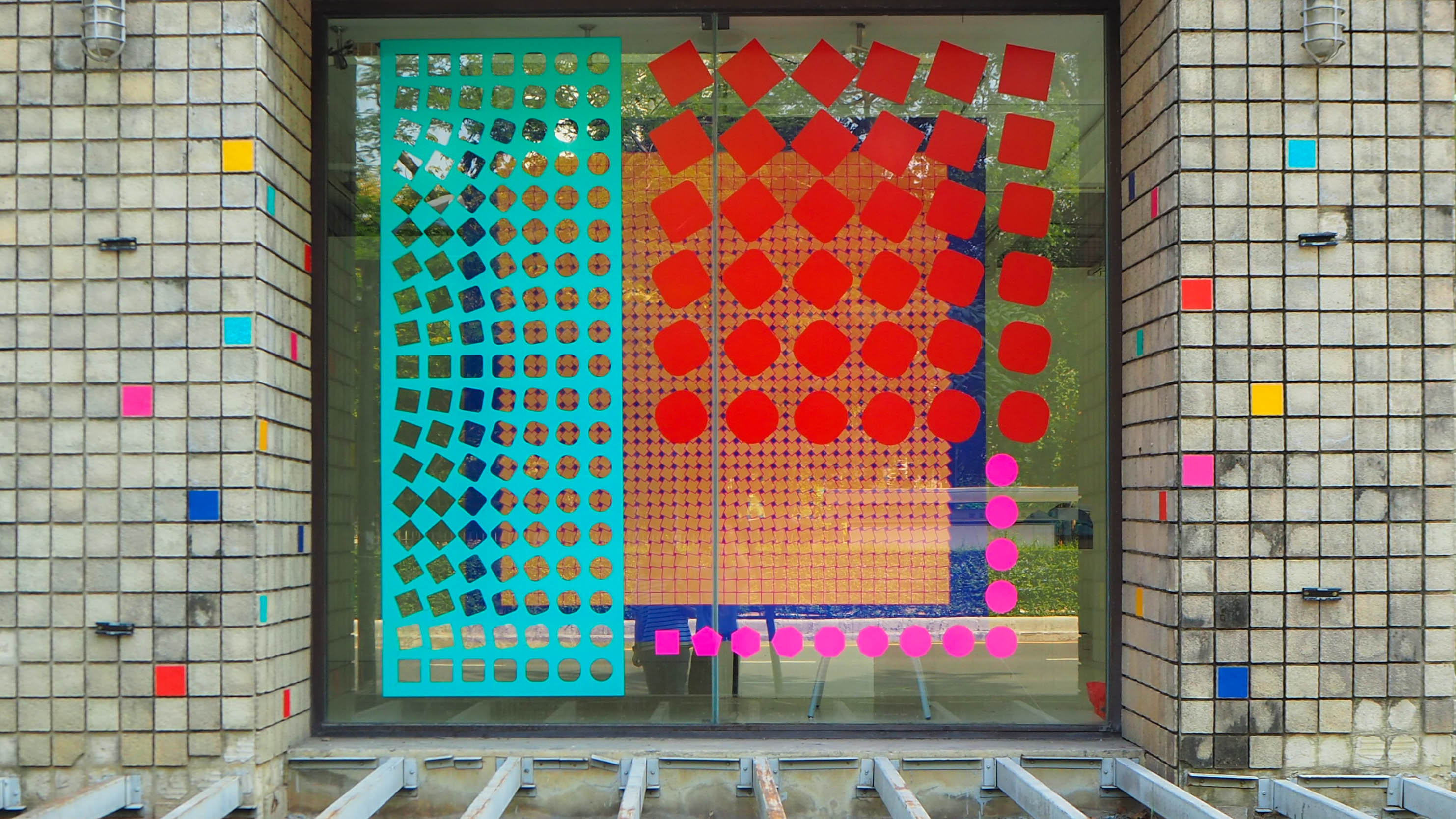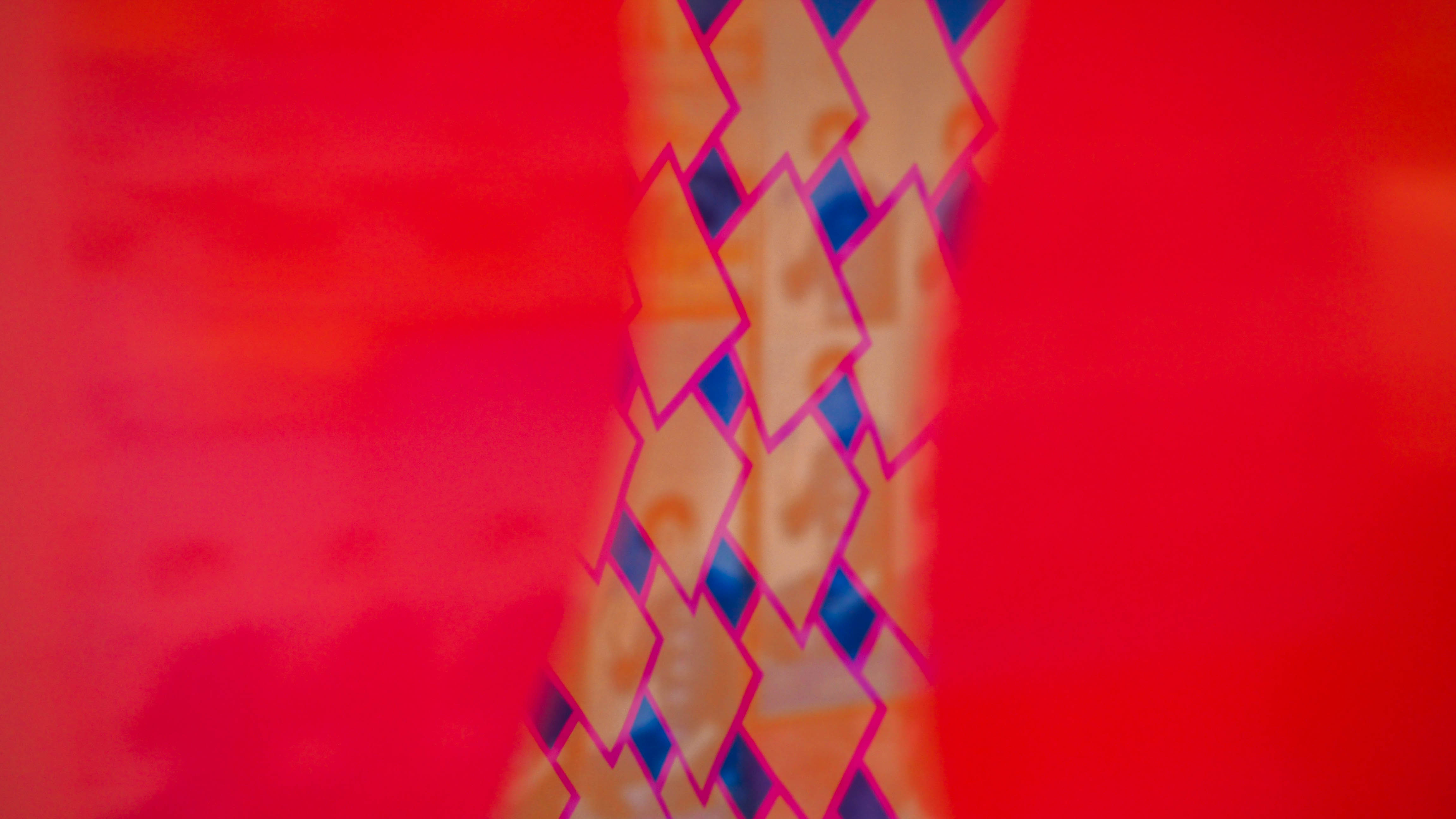 composition404 is a large scaled print project that initiated the idea from shape of the site given–a square window.

it explores and experiment the possibilities of square shape by using basic graphic technique such as scaling, rotating and layering to create 3 dimensions visual from 2d element on different surfaces and materials.
---
︎

this project is part of the 'future tapped' exhibition at commde, chulalongkorn university during bangkok design week 2018.
---