last life i must have been born indian
publication design, 2018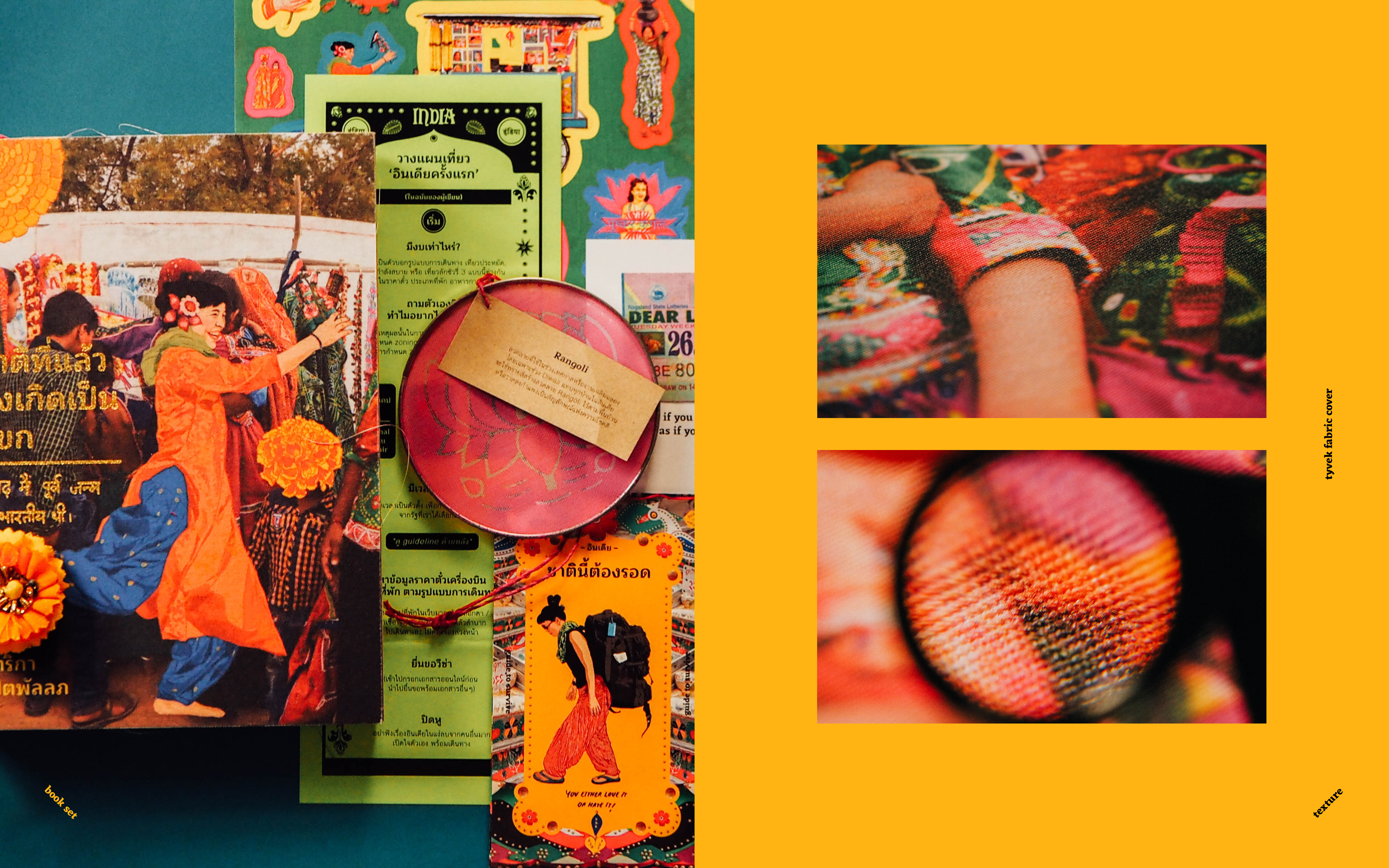 the book
︎
the documented process
︎
2019 DEmark award winner, graphic design category.
︎ (link)
2019 Adobe Design Achievement Awards : Top Talent (Print / Graphic)
︎ (link)
---
a travel book by pattrica lipatapanlop, a thai author who fell for the profound charms of india and indian crafts.

this publication tries to capture richness in colours and textures, as well as showcasing documented photographs by the author, alongside her written words. readers will also be interacting with separated prints insert along the way, creating an experience as if they were travelling alongside pattrica to india.
︎

process documentation is included in photo slides
---
project includes:
︎

publication design
︎

ephemera: postcard/survival guide/trip planning guideline/sticker sheet
---
publisher ︎ summermala
author / photographer ︎ pattrica lipatapanlop
illustrator ︎ wittamon niwattichai
publication designer ︎ vipaluk siriplanond
printer ︎ inchya co.,ltd
special photographer ︎ muenmile (pattrica's son)