print installation, 2018
︎co project with prima t.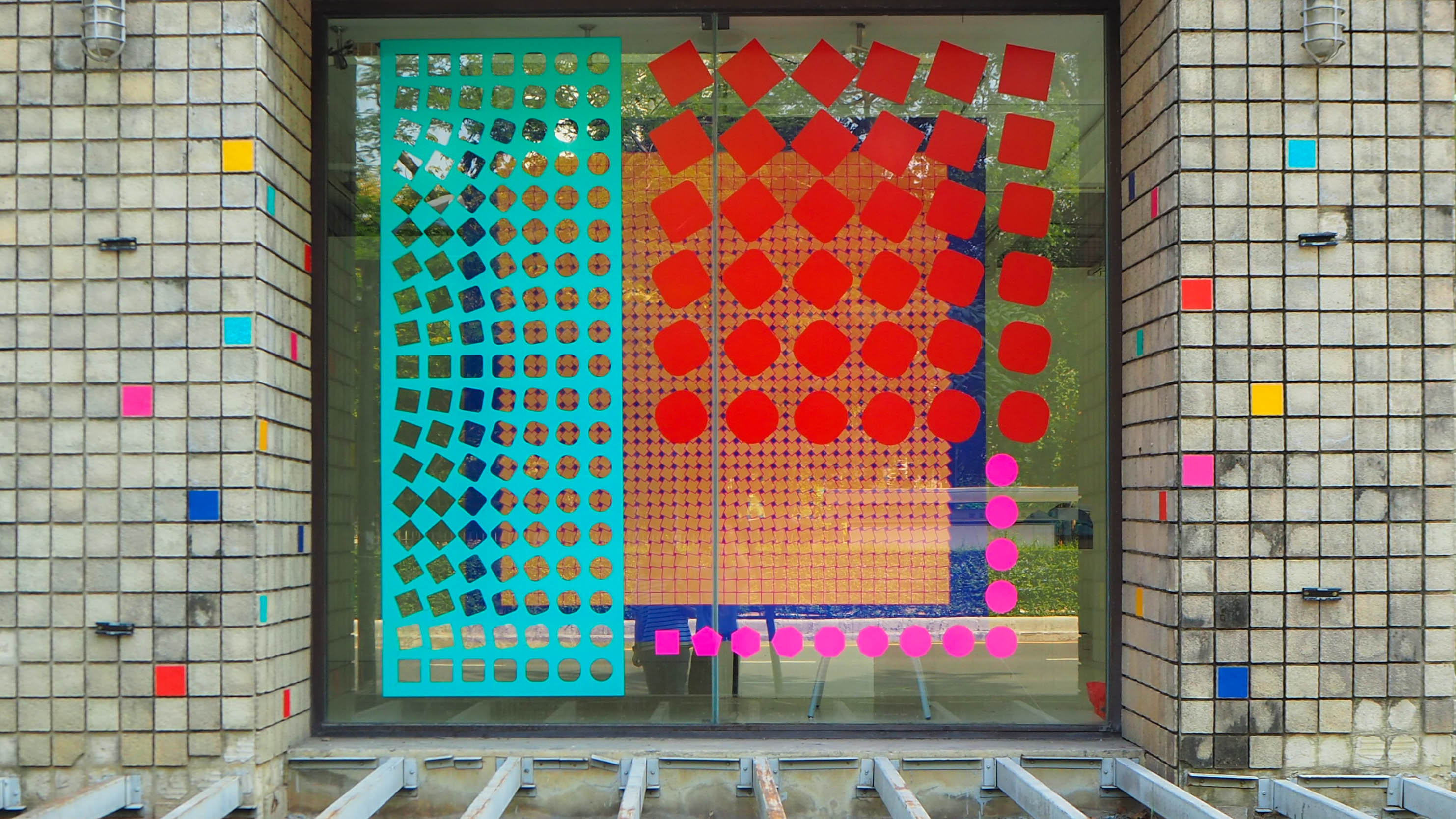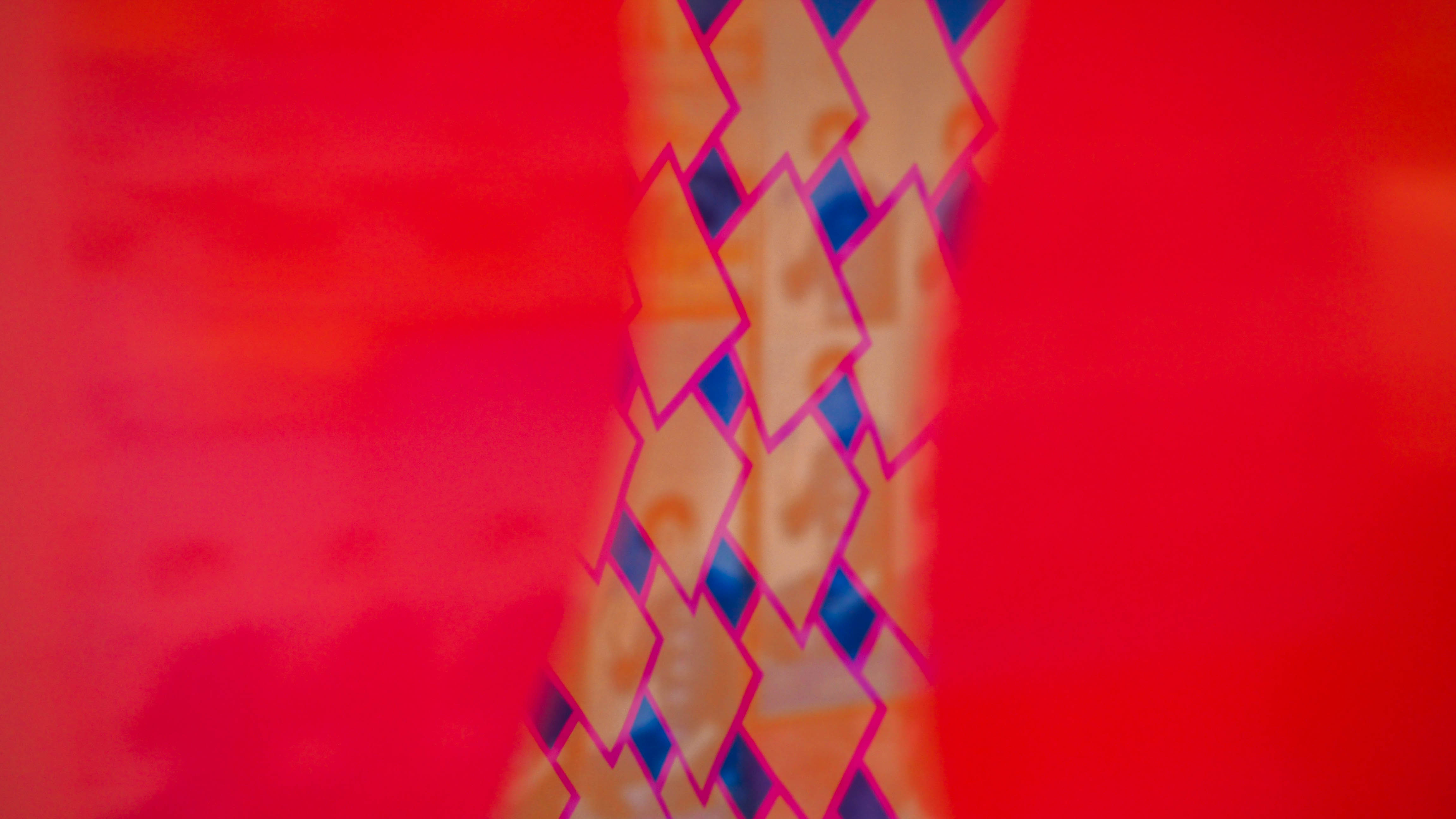 composition404 is a large scaled print project that initiated the idea from shape of the site given–a square window.

it explores and experiment the possibilities of square shape by using basic graphic technique such as scaling, rotating and layering to create 3 dimensions visual from 2d element on different surfaces and materials.
---
︎

this project is part of the 'future tapped' exhibition at commde, chulalongkorn university during bangkok design week 2018.
---