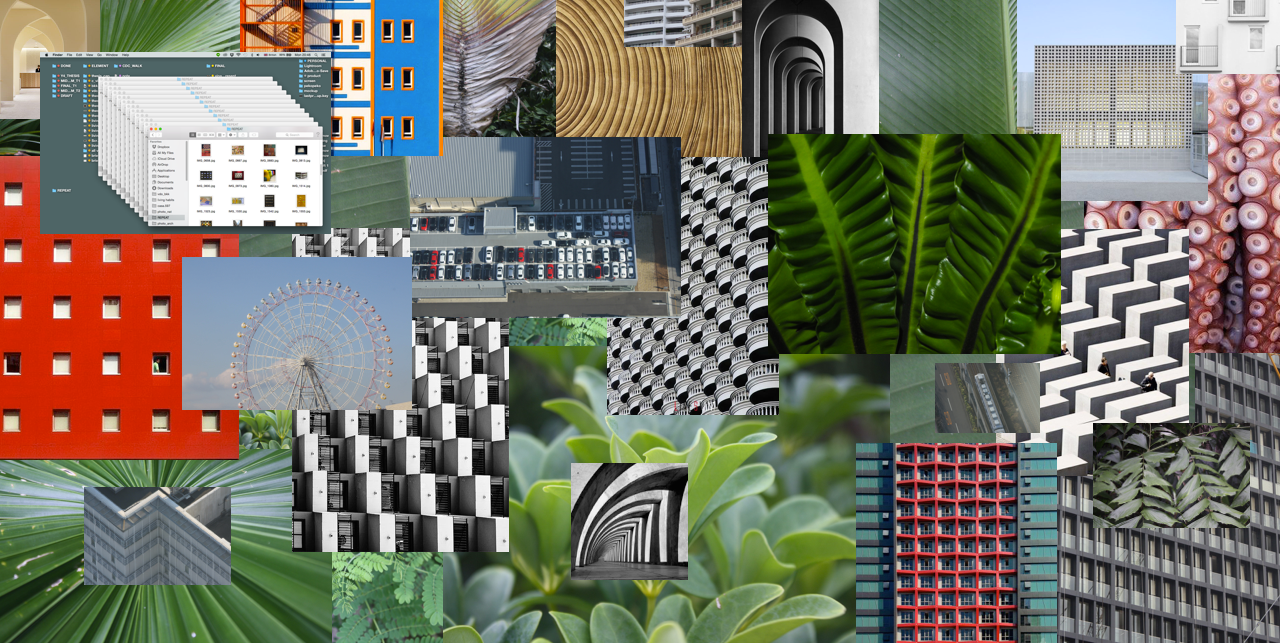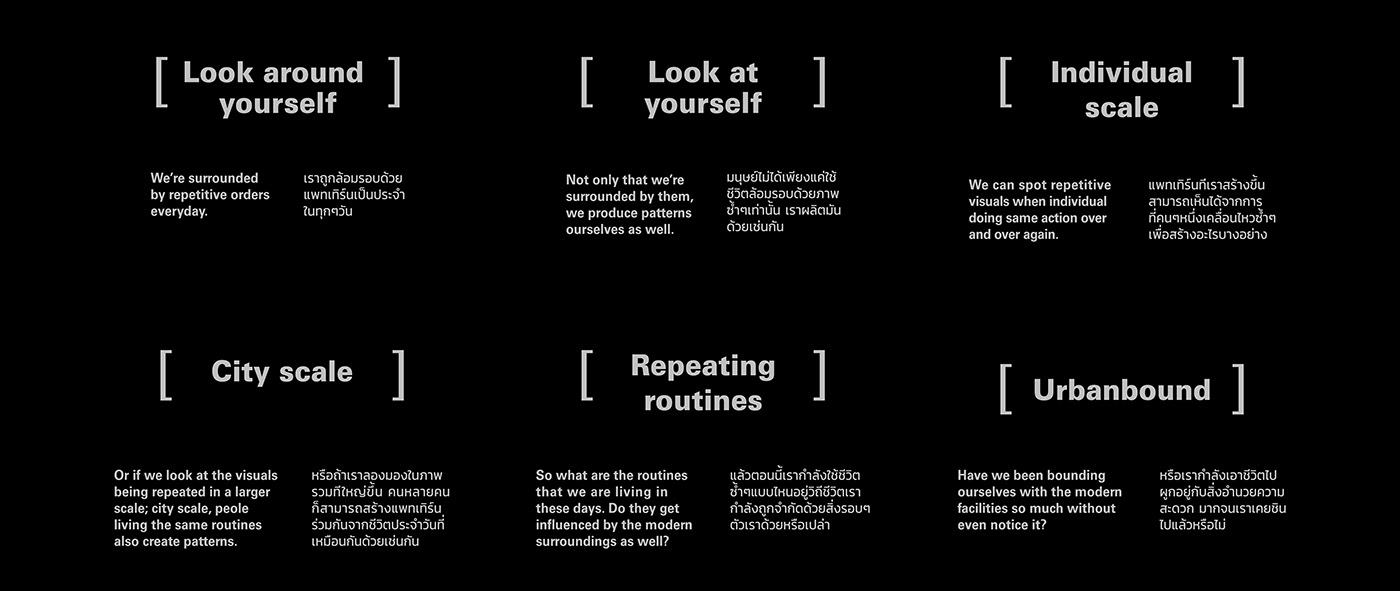 [urbanbound] is a graduation project that reflects on Bangkok citizens' changes of living patterns caused by modern condition and facilities.
in this urbanising era, modern facilities play a major role in our city lives. our routines have been changed and bounded by the need for 'being convenient', sometimes without us realising what we are actually doing or how we are actually living.
[urbanbound] is a series of patterns, using video collage technique, that aims take the audience through visual repetition in endless looping forms, reflecting on those changes in three common aspects which are; commuting habits, food consumption habits, and living spaces. In order to provoke questions on the lives we are living these days.
---
studio masters:
︎ visiting professor wittamon niwattichai
︎ visiting professor patamavalai ratanapoom
technical advisor:

︎ shigeru ito